Well this is something fun and original! I saw this link up on
Betsy Transatlantically
and thought why not? Something different from my usual sheep in the road rants and Americanisms.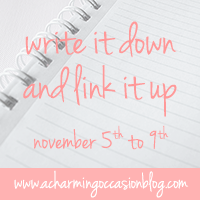 In case you didn't already know, I'm.....
(Fun fact: I will never ever write my name with a capital t, unless it's something really formal or important, or if I'm doing my signature, which makes zero sense, I know.)
I'm a pretty big fan of handwriting. I like to analyze other people's when they write and see if it fits their "personality".
When we were learning penmanship in elementary school and "handwriting" was actually a grade, I was always pretty average. And then one day in the fourth grade I got an A in handwriting and I was hooked. I thought,
"Wow, I must have really great handwriting!"
News flash, kid, you didn't.
Now looking back, my handwriting was absolute crap. But it did set me up to be kind of a perfectionist when it came to note taking and the like. I'm not a big "doodler" and I
hate
when I have to cross things out. But I hate writing in pencil even more.
Also in case you forgot where you ended up on the internet (I know, I end up in weird places too), my blog is called.....
....which explains my previous location and my new location!
(I thought about adding running shoes to this photo but clearly I like running. What you might not know is that I'm obsessed with owls. I got an owl stuffed animal when I was 11 and accidentally started an owl collection!)
My favorite quote is....
"If you can't laugh at yourself life's gonna seem a whole lot longer than you like."
from the movie Garden State
(More Fun Facts: I don't dot my i's and haven't since high school. I love Sharpie Pens and carry them around with me always. The notebook pictured above is my everything notebook that also gets carried around with me.)
If you'd like to take part in this fun link up, click on the button at the top! And include these in your blog post:
- your name and signature
- your blogs name
- your location
- your favorite quote or song lyric
(See, I told you my signature had a capital T in it!)
Let me know if you do this link up! I'd love to see if your handwriting "fits your personality!"